In today's interconnected world, navigating the complex dynamics of human interactions can be a challenging endeavor. This is especially true when encountering individuals who exhibit narcissistic traits. However, by employing essential strategies such as conscious awareness, active listening, and body language interpretation, we can mitigate the negative impact of narcissistic tendencies, foster deeper connections, and cultivate empathetic relationships.
The Power of Conscious Awareness in Counteracting Narcissism
At the core of effective communication lies conscious awareness. This powerful tool allows us to be fully present and engaged in our interactions, transcending surface-level engagement and delving into a deeper understanding of the messages conveyed. By embracing conscious awareness, we can not only listen to the words spoken but also attune ourselves to the wealth of nonverbal cues accompanying the conversation.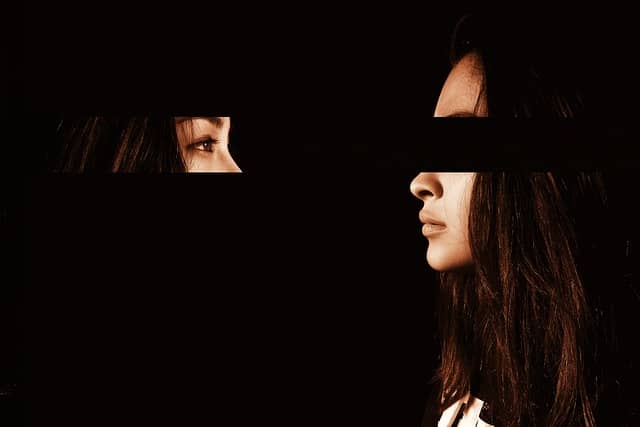 The Role of Presence in Conscious Awareness
Practicing presence plays a pivotal role in cultivating conscious awareness. By intentionally focusing on the present moment without judgment, we heighten our sensitivity to both verbal and nonverbal cues. Presence enables us to develop a keen sense of self-awareness and attunement to the emotions and needs of others, which is essential in countering narcissistic tendencies.
Active Listening: A Tool Against Narcissistic Dominance
Active listening emerges as a crucial strategy in countering the dominance often exhibited by individuals with narcissistic traits. It involves immersing ourselves in the speaker's perspective, acknowledging their emotions, and truly comprehending their experiences. Through active listening, we create a safe and inclusive space that encourages the speaker to share their thoughts and feelings without fear of judgment or interruption.
The Elements of Active Listening
Empathetic Listening: Empathy forms the foundation of active listening. It entails stepping into the speaker's shoes and genuinely seeking to understand their perspective and emotions.
Reflective Responses: Responding reflectively involves paraphrasing, summarizing, and clarifying the speaker's words to ensure accurate comprehension. It demonstrates our attentiveness and validates the speaker's thoughts.
Nonverbal Engagement: Nonverbal cues such as maintaining eye contact, nodding, and using appropriate facial expressions signal our engagement and active participation in the conversation.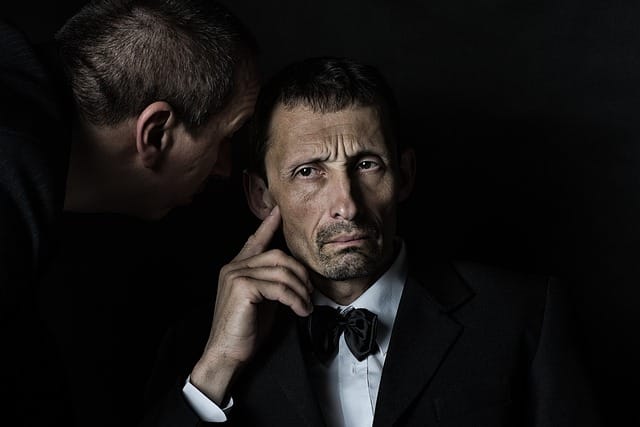 Body Language: The Unspoken Conversation
While verbal communication carries the explicit message, it is through body language that the unspoken conversation unfolds. Nonverbal cues such as facial expressions, gestures, and postures provide invaluable insights into the speaker's emotions, intentions, and level of engagement. By honing our ability to interpret body language, we gain a deeper understanding of the underlying emotions and can adjust our responses accordingly.
Interpreting Nonverbal Cues for Deeper Understanding
When engaging in a conversation with someone exhibiting narcissistic traits, astute interpretation of nonverbal cues becomes even more critical. By paying attention to subtle signals, we can discern the speaker's true intentions and emotional state. Maintaining eye contact and open body language conveys attentiveness and a willingness to connect, while closed-off postures or fidgeting may indicate discomfort or defensiveness.
The Language of Facial Expressions
Facial expressions are a potent source of nonverbal communication. Happiness, sadness, anger, surprise, and other emotions can be vividly expressed through facial cues. For example, a genuine smile with raised cheeks and crinkled eyes signifies happiness, while furrowed brows and a downturned mouth may indicate sadness. By familiarizing ourselves with common facial expressions, we can gain valuable insights into the speaker's emotional state, enabling us to respond with empathy and understanding.
Bridging the Empathy Gap: Counteracting Narcissistic Traits
Narcissistic traits often create an empathy gap, where one party seeks validation and attention while neglecting the needs and emotions of others. However, by utilizing conscious awareness, active listening, and astute interpretation of body language, we can bridge this gap and foster genuine empathy. This transformative approach encourages understanding, validates experiences, and promotes healthier, more balanced interactions.
Conclusion
In a world where meaningful connections can sometimes be overshadowed by narcissistic tendencies, practicing active listening and understanding nonverbal cues becomes crucial. By cultivating conscious awareness, embracing the power of empathetic communication, and honing our ability to interpret body language, we pave the way for more authentic and enriching relationships. Let us remember that each interaction is an opportunity to transcend superficiality and foster genuine connections built on empathy, respect, and understanding.
Call to Action
As you embark on your journey towards more fulfilling interactions, integrate active listening, conscious awareness, and nonverbal interpretation into your daily communication. Take the time to truly understand others, actively listen to their thoughts and emotions, and remain attentive to the unspoken language of body cues. By doing so, you can contribute to a more compassionate and empathetic world, one conversation at a time.
Do you bear the hidden scars of a narcissistic parent? It's time to release yourself from the shadows of the past with the Narcissistic Victim Empowerment Technique. Imagine the freedom of escaping the controlled environment you've known – the courage to transform your life is within you. Discover the strength to rebuild your shattered self-esteem and self-worth. Envision moving beyond the blame, guilt, and self-condemnation, discovering your true identity and potential. This isn't just a dream – it's your impending reality. Today, take the first step towards your authentic life, free from fear and full of empowerment. Don't wait, embrace the courage, confidence, and discovery of your normal. Click now to start your journey with the Narcissistic Victim Empowerment Technique. The life you deserve is just a click away.